TMJ, or temporomandibular joint condition, is a jaw joint ailment. The intense pain and discomfort caused by this illness can be extremely distressing, so it's critical to understand the best strategies to manage your TMJ issue.
TMJ is commonly treated with over-the-counter medications. The most common treatment for TMJ pain is pain relievers or nonsteroidal anti-inflammatory medications. Although drugs are not a long-term cure, they can provide temporary relief that can help you feel better.
Symptoms of TMJ Problems:
Pain, movement concerns, a dislocated jaw, and other arthritic-like symptoms are some of the most prevalent TMJ symptoms. If you are having any of these symptoms, you should see a doctor to see if you have TMJ problems. It is best to meet in person so they can evaluate your jaw for dislocation, clicking, and other potentially hazardous symptoms that need to be treated before the discomfort and movement difficulties can be addressed.
Remedy for TMJ Problems:
You can use a heated compress to aid with mobility and discomfort concerns caused by TMJ disorders, and you can also use over-the-counter or prescription pain relievers to help with the pain. This is the greatest approach to get through the discomfort at first, but bear in mind that it may not deliver the whole amount of comfort you desire. If this is the case, talk to your doctor about pain management or TMJ disorder prevention so you'll know what to do if you start having TMJ symptoms and the discomfort that comes with them.
TMJ treatment necessitates patience and discipline. TMJ condition can also be caused by a stressful lifestyle. If you suffer from anxiety or stress, you can enroll in a stress management program. If you believe your problem is anxiety-related, try some relaxing activities like listening to music or healing CDs. Some people, on the other hand, deny that they have anxiety issues. In this scenario, speaking with a TMJ dentist is the best option.
In the most severe cases, oral surgeons may recommend surgery, while TMJ dentists may typically fit you for a custom-made sleep guard to alleviate your discomfort. Wearing a sleep guard may be the simplest way to alleviate your TMJ symptoms. This gadget keeps your jaw joints and muscles from being overworked by preventing teeth from grinding at night.
Ekdant
TMJ Problems Treatment in Surat
Our Shop
Our Blog
Tooth concerns as well as oral troubles are becoming a whole lot extra common nowadays.There can be numerous reasons behind it, such as absence of treatment, old age, accident, etc. Nevertheless, medical scientific research has actually created multiple techniques to deal with each concern with minimal pain. Dental crowns and also Dental bridges are among the most preferred as well as…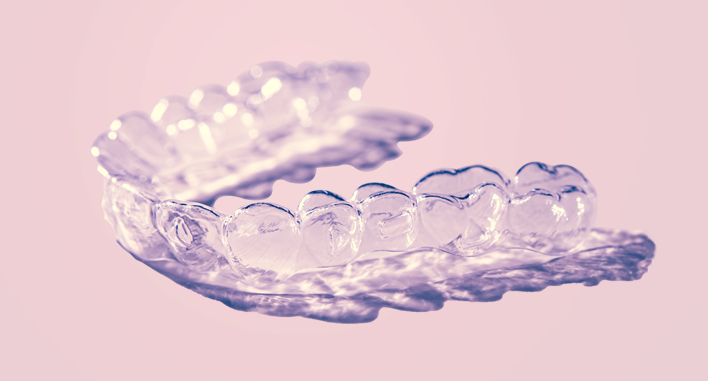 Invisalign's "invisible dental braces" system utilizes removable clear aligner trays so you can align your teeth in a very discreet way. Invisalign is ideal for treating a vast array of teeth placement troubles. Here you can read about the benefits and also disadvantages of Invisalign, including what to expect if you do pick this alternative. Exactly How does Invisalign…
Dental implants are a wonderful and regularly used option for replacing missing or damaged tooth or teeth. If you are experiencing missing teeth or damaged teethand  want to get oral implants done, you might be questioning their general safety and security as well as durability. A dental expert can assist you in making this choice of obtaining…
Monday:7:00 am – 7:00 pm
tuesday:7:00 am – 7:00 pm
wednesday: 8:00 am – 5:00 pm
thursday: 8:00 am – 4:00 pm
friday:7:00 am – 7:00 pm
saturday:Closed
sunday:Closed
Have a brief question you would like answered by one of our experts? Please use the form below: