Maxillofacial Prosthetics is a discipline of prosthodontics that focuses on the rehabilitation of patients who have birth deformities or limitations that have arisen as a result of disease or trauma.
Replacing lost bone or tissue and restoring oral functions including swallowing, speech, and chewing are common uses for prostheses. In some cases, a face or body prosthesis may be required for cosmetic or psychosocial reasons. During radiation therapy, prosthetic devices may be used to place or shield facial tissues.
Is a Maxillofacial Prosthodontist Required?
Patients that require prosthetic care are those who have been in an accident, have had diseased tissues surgically removed, or have a neuromuscular disorder such as ALS or stroke. Children might also be born with incomplete ear, tooth, or palate development, necessitating particular care.
ENTs, oral surgeons, general and specialty dentists, cosmetic surgeons, neurologists, radiation oncologists, speech pathologists, anaplastologists (medical artists who make face prostheses), and other ancillary professionals are all familiar with cooperating with maxillofacial prosthodontists.
All maxillofacial prosthesis treatments aim to improve overall quality of life.
Types of Prosthesis
The eye and surrounding tissues are replaced by an orbital prosthesis.
Auricular Prosthesis is a device that replaces the ear.
A Nasal Prosthesis is a device that replaces the nose.
Eye: Extraoral Prostheses
Midfacial Prosthesis is a type of prosthesis that is worn in the middle of Replaces a portion of the face that may involve many structures.
Prosthetics for the Somatic – Replaces a physical part such as fingers, hands, and so on.
Shield against Radiation -During radiation therapy, it is worn to protect normal tissues.
Intraoral Prostheses
Surgical Obturator Prosthesis: Covers the palate after partial or complete loss of the maxilla (upper jaw). This is used to close the wound following surgery.
Obturator, Interim and Final- After a partial or complete loss of the maxilla, or due to a cleft palate, the palate is covered. It has an extension that closes the defect or hole for swallowing, feeding, chewing, and speaking.
The Palatal Lift Prosthesis assists the soft palate in assuming the proper position for speech.
Enhancement of the palatal region (Drop) A prosthetic palate is used to improve speech.
Prosthesis for Mandibular Resection- Replaces a missing piece of the jaw and replaces the gums and teeth.
Fluoride Transporter- Fluoride gel tray for people suffering from dry mouth caused by drugs, radiation therapy, or other medical issues. Strengthens, protects, and preserves teeth that have been compromised.
Maxillofacial Prosthodontists have undergone three years of advanced training in difficult oral rehabilitation, they are able to provide comprehensive therapy. Please contact a Maxillofacial Prosthodontist near you for further information if you believe you might benefit from one of the following services or associated treatment.
Ekdant
Maxillofacial Prosthetics Treatment in Surat
Our Shop
Our Blog
Tooth concerns as well as oral troubles are becoming a whole lot extra common nowadays.There can be numerous reasons behind it, such as absence of treatment, old age, accident, etc. Nevertheless, medical scientific research has actually created multiple techniques to deal with each concern with minimal pain. Dental crowns and also Dental bridges are among the most preferred as well as…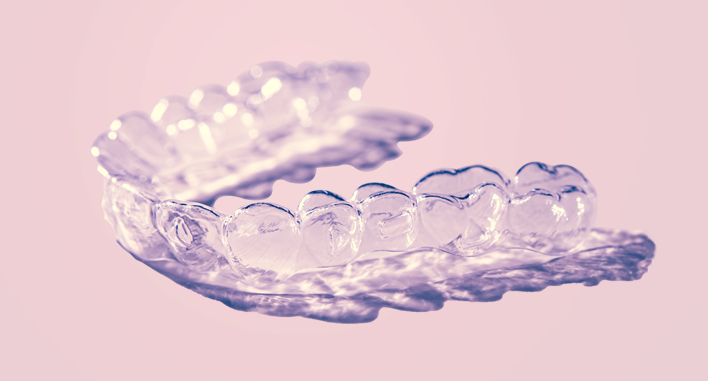 Invisalign's "invisible dental braces" system utilizes removable clear aligner trays so you can align your teeth in a very discreet way. Invisalign is ideal for treating a vast array of teeth placement troubles. Here you can read about the benefits and also disadvantages of Invisalign, including what to expect if you do pick this alternative. Exactly How does Invisalign…
Dental implants are a wonderful and regularly used option for replacing missing or damaged tooth or teeth. If you are experiencing missing teeth or damaged teethand  want to get oral implants done, you might be questioning their general safety and security as well as durability. A dental expert can assist you in making this choice of obtaining…
Monday:7:00 am – 7:00 pm
tuesday:7:00 am – 7:00 pm
wednesday: 8:00 am – 5:00 pm
thursday: 8:00 am – 4:00 pm
friday:7:00 am – 7:00 pm
saturday:Closed
sunday:Closed
Have a brief question you would like answered by one of our experts? Please use the form below: